Interactive educational adventures!
Informal education with "Minecraft: Education Edition"!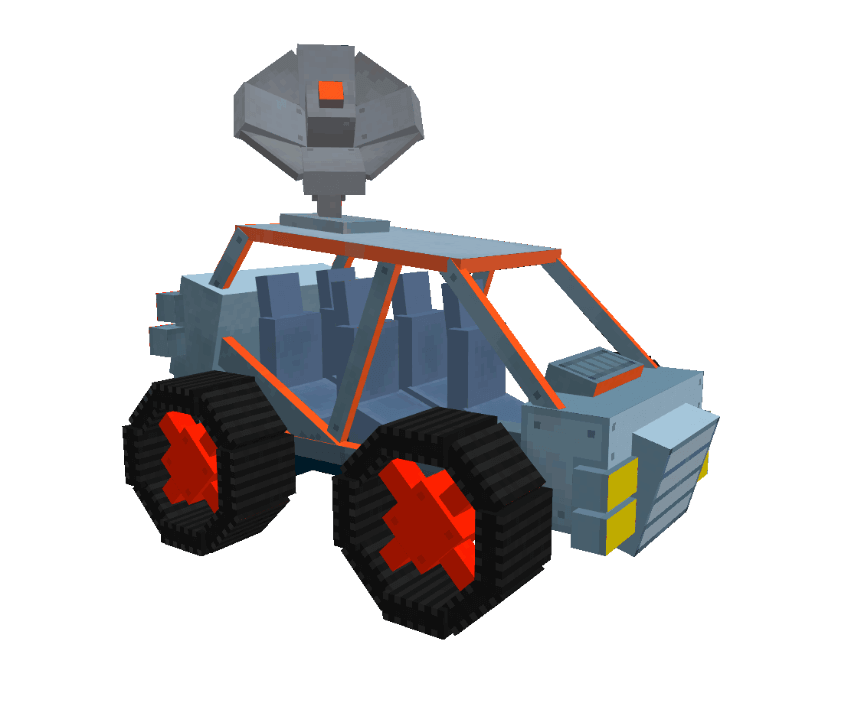 115,000

Children had our game-based lessons
30,000

Schools had our game-based lessons
300

Members in our community
"The First Humans on Mars"
Create the first cosmic base on planet Mars!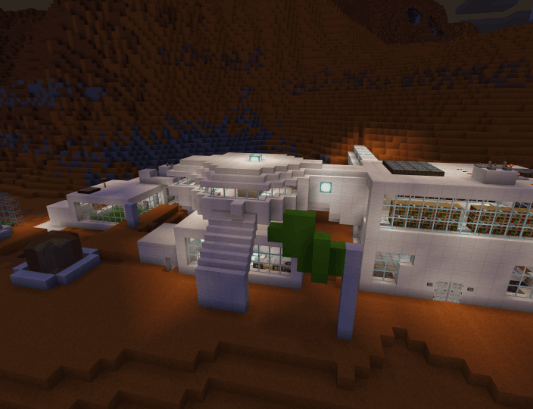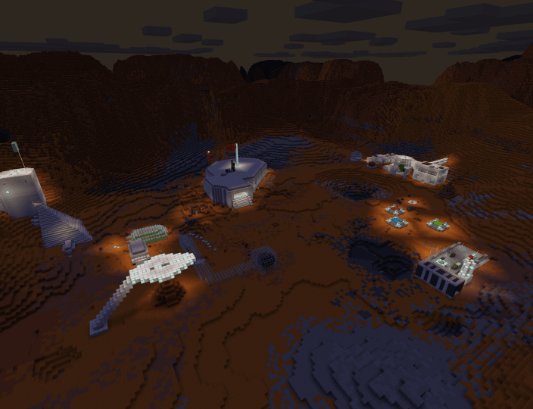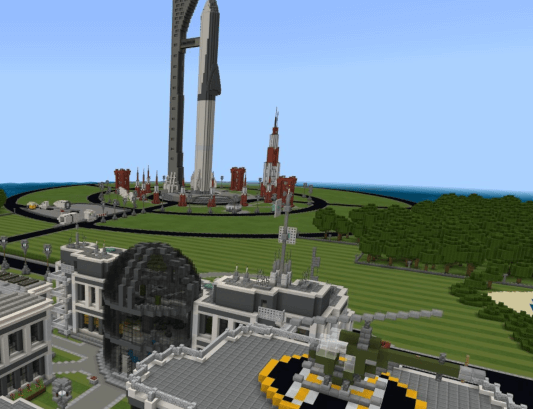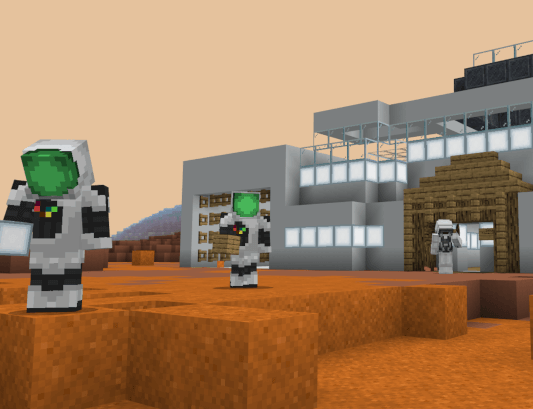 Topics of lessons
exploring the planet Mars;

building cosmic bases and rockets;

supplying the bases with energy, by using sun and wind power stations;

learning how to obtain fertilizers and grow food;

creating new stories, myths and legends for the people generation in Mars;

visiting the asteroid belt;

trading Mars resources;

driving with rovers;

programming

and more!
There is no individual registration for lessons.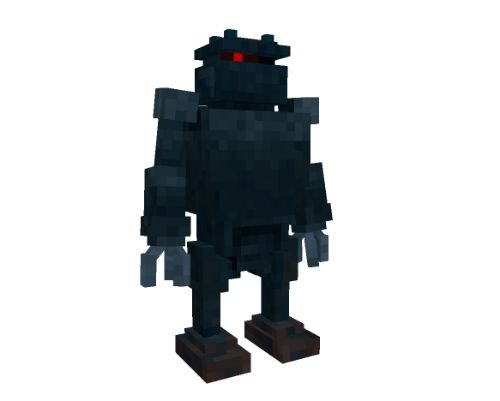 Game design with "Minecraft"
Kursas vaikams apie žaidimų dizainą
Vaikai tampa kolonijos erdvėlaivio įgula, kuri sprendžia įvairias užduotis kartu su laivo valdymo robotu ir taip mokosi apie žaidimų dizainą!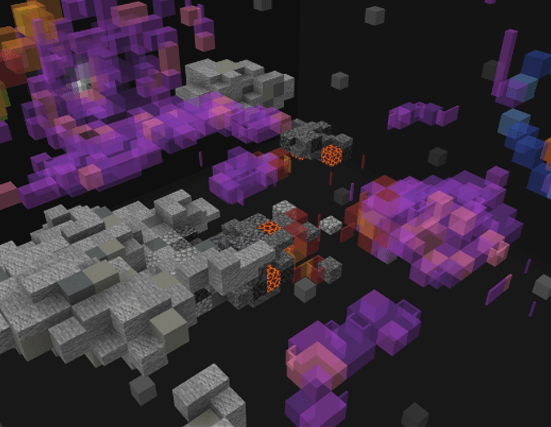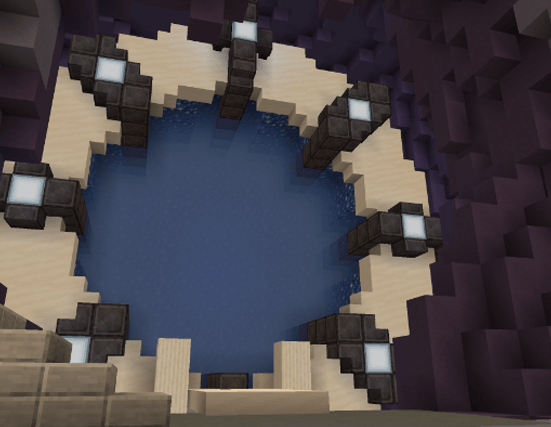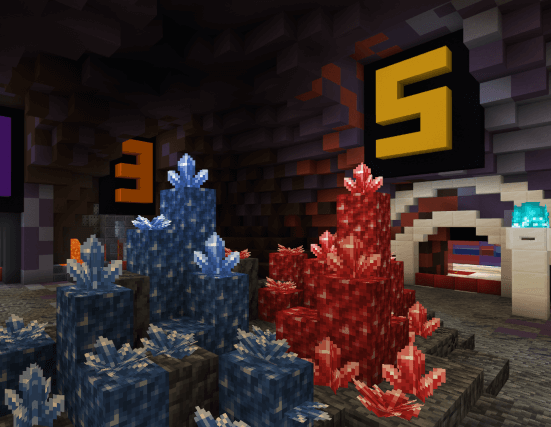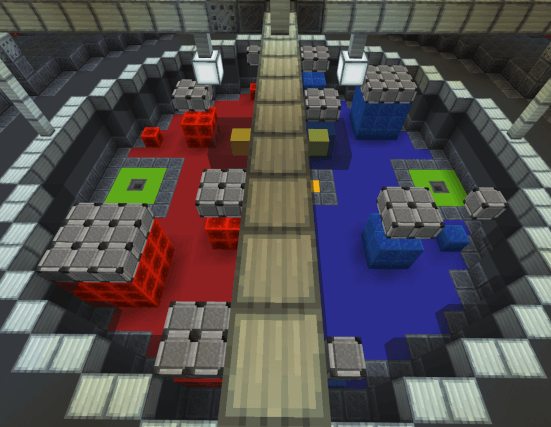 For individual registration visit "CodeAcademy Kids"
Topics of lessons
Game design and game development basics
Game planning and prototyping
Applying learned theoretical and practical knowledge by developing a game Improving skills
programming
sciences
teamwork
English
economy
individual work
mathematics
Organizations that get interactive "Three Cubes" lessons are provided with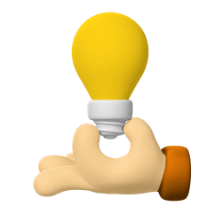 Personal consultant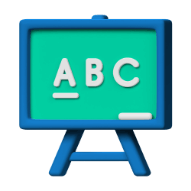 Informational guides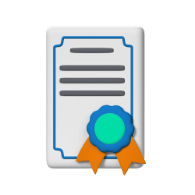 Fully prepared lessons